Spherical Roller Bearings
Radial load, but also able to withstand axial load in either direction. There are high radial load capacity, especially suitable for heavy load or vibration load work, but can not bear pure axial load. This kind of bearing outer ring raceway is spherical, so its alignment performance is good, can compensate for coaxiality error. Spherical roller bearings have cylindrical and tapered bore, tapered tapered bore taper for 1:30 and 1:12 two, this tapered bore bearing with a tightening sleeve or withdrawal sleeve, can be tapered bore spherical ball bearing convenient, rapid assembly in the light shaft or step machine shaft. The models of spherical roller bearings are: spherical roller bearings (20000CC type); tapered bore spherical roller bearings (20000CCK type); spherical roller bearings (20000CC/W33 type); tapered bore spherical roller bearings (20000CCK/W33 type); spherical roller bearings mounted on the tightening sleeve (20000CCK+H type); mounted on the tightening sleeve Spherical roller bearings (20000CCK/W33+H type) are 6 types. The taper of the tapered bore is 1:12 rear code for K spherical roller bearings (153000 type or 113000 type) and 1:30 rear code for K30 spherical roller bearings. Such bearings in with tapered shaft individual with, inner circle along the axial movement can adjust the bearing radial clearance. There are two rows of symmetrical spherical roller, the outer ring has a common spherical raceway, the inner ring has two and bearing axis tilt an angle of the raceway, has good adjusting performance, when the shaft is bent or installed different heart bearing can still be used normally, adjusting the heart with bearing size series vary, the general allowed adjusting angle for 1 ~ 2.5 degrees, the type of bearing load capacity is large, in addition to withstand radial load The bearings can also bear axial load in both directions and have good impact resistance. Generally speaking, the working speed allowed for spherical roller bearings is low.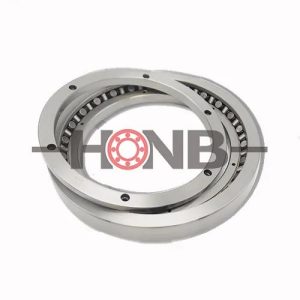 We have rich experience on precision bearing manufacturing and are ranked NO.1 in China and NO.3 all over the world.
We can tailor the overall solution for the use of precision bearings.
HONB– Accountability & Innovation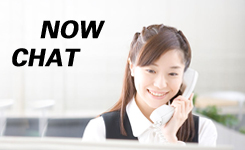 Tel:

86-379-63086182

Fax:

86-379-63086182

E-mail:

bearing20@hyzcgroup.com

Skype:+8615236685001

Address:

Chuangye Road, Konggang Industrial cluster district, Luoyang city, Henan province, China