RV series robot special bearing
These advantages of RV Reducer are due to its precise installation accuracy and machining accuracy of various parts. The whole reducer is assembled with preloading method, which requires very high accuracy of all parts in the reducer, and also requires very high internal bearing. The bearing's shape structure and precise positioning are compact, rigid and precise The key factors of the bearing are large output torque, high precision, large load, small volume, high rigidity, low noise, long life, stable operation and high reliability. When installing two matched main support bearings, the axial preloading of the bearing must be adjusted. The specific preloading value of the bearing can be contacted with the technical personnel of our company.

If you have any suggestions or opinions about our products,please leave a message,and we will immediately answer your questions. Thanks for your support.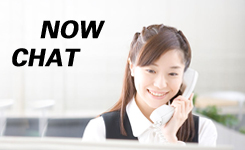 Tel:

86-379-63086182

Fax:

86-379-63086182

E-mail:

bearing20@hyzcgroup.com

Skype:+8615236685001

Address:

Chuangye Road, Konggang Industrial cluster district, Luoyang city, Henan province, China