Company Profile
Luoyang Hongyuan Bearing Technology CO.,LTD, which is the only professional manufacturer who committed to manufacturing and development of high precision HYT rotary table bearings and high precision crossed roller bearings in China. Our main products are HYT series rotary table bearing and crossed roller bearings, with precision of P5, P4, P2, which outer ring diameter ranges between ¢50mm-¢1800mm. Our rotary table bearings cover HYT basis series, HYTS high rotational speed axial radial bearings, HYTM rotary bearing with angle measuring system, and HYZF double direction axial angular contact ball bearings. Our crossed roller bearings cover HYRB series, HYRE series, HYRU series, HYRA series, HYBH series, HYSX series, HYXR series crossed taper roller bearings.
Our bearings have been widely adapted to various applications, such as high precision numerical rotary table bearings, robot joints and rotating units, index heads, aerospace and aeronautical industry, radars, sophisticated medical equipments, as well as the measurement and test fields with extreme requirements on rotating accuracy.
The technical expertise and standardized management system is the guarantee of quality and accuracy. Hongyuan's focus is to supply the premium bearing with the best quality. With the dedicated R&D in the decades, the efforts of continuous improvements based on the customer's experience, the products supplied from Hongyuan are stands for quality and stability. Nowdays, the performances and accuracy of Hongyuan bearings is at the advanced level, and it's well recognized by customers around world. With the innovative development to high precision bearing, Hongyuan owns 7 state patents of utility models and 1 innovative patent.
With Hongyuan's talented staff and modernized management system, the company is qualified by ISO9001:2008 Certification. Most of our facilities and high precision machines are imported from Germany or adjusted by ourselves. Besides, perfect quality control system and advanced test devices have ensured the long-time service and stable use of our products. Hongyuan pays high attention to the bearing quality band adopts the 6s refined management completely. We can control our quality strictly to achieve customers' requirement. We carry out process control, and have made detailed and controllable work standard for all working procedure, and monitor all details in bearing production strictly as the standard. The quality control starts at development stages till delivery, by this life cycle controlling, Hongyuan's quality is not only means of products, but also the way that company work with. Hongyuan owns the I&E license, the products have been delivered to more than 500 customers at home and abroad. 50% of productions are for export market in Europe, Norht America and others, the HYT bearing from Hongyuan has 70% marketing share in China.
Hongyuan has many years experience on manufacturing high precision bearings. With reasonable structure and stable quality, Hongyuan won the trust of customers. HONGYUAN has become a professional supplier of machine tool parts and industrial robot parts, industrial automation parts, medical equipment parts and other industries parts. And have supplied high quality rotary table bearings and crossed roller bearings to clients all over the world for a long time.
Our management philosophy is Accountable and innovative. HONGYUAN have already established a long term strategic partner relations with customers abroad and domestic. We will reach and exceed customers' demand through our sincere service and continuous innovation, to create greater value for customers. Customers requirements are the center of our action, we will develop the markets by high quality products and best service.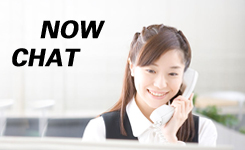 Tel:

86-379-63086182

Fax:

86-379-63086182

E-mail:

bearing20@hyzcgroup.com

Skype:+8615236685001

Address:

Chuangye Road, Konggang Industrial cluster district, Luoyang city, Henan province, China