About the five most commonly used metal materials introduction
1. Copper Copper plays a very important role in modern society and is so closely related to our lives. For thousands of years, it has been used as a raw material for body ornaments by people from many different cultures. From its humble beginnings as a decoder for transmission, to its later key role in complex modern communications applications, this malleable, orange-red metal has progressed with us along the way. Copper is an excellent conductor of electricity, second only to silver. From the point of view of the history of the use of metal materials, copper is second only to gold as the oldest metal used by mankind. This is largely due to the fact that copper ore is easy to mine, and copper is relatively easy to separate from copper ore. Material characteristics: very good anti-corrosion, excellent thermal conductivity, electrical conductivity, hard, flexible, with ductility, after polishing, the effect is unique. Typical uses: electric wires, engine coils, printed circuits, roofing materials, plumbing materials, heating materials, jewelry, cooking utensils. It is also one of the main alloy components for making bronze. 2. Aluminum Compared to gold, which has been in use for 9,000 years, aluminum, a slightly bluish white metal, is really only the baby of metal materials. Aluminum was introduced and named in the early 18th century. Unlike other metallic elements, aluminum does not exist in nature as a direct metallic element, but is extracted from bauxite ore containing 50% alumina (also known as bauxite). Aluminum in this form in minerals is also one of the most abundant metallic elements on our planet. When aluminum first appeared as a metal, it was not immediately used in people's lives. Later, a number of new products were introduced for its unique functions and properties, and this high-tech material gradually had a wider and wider market. Although the history of aluminum application is relatively short, the production of aluminum products on the market now far exceeds the sum of other non-ferrous metal products. Material properties: flexible and moldable, easy to make alloys, high strength-to-weight ratio, excellent corrosion resistance, easy to conduct electricity and heat, recyclable. Typical uses: transportation skeletons, aircraft components, kitchen appliances, packaging, and furniture. Aluminum is also often used to reinforce large structures, such as the statue of Eros in London's Piccadilly Circus and the top of the Chrysler Building in New York. 3. Zinc Zinc, with its silvery and slightly bluish gray color, is the third most widely used non-ferrous metal after aluminum and copper. A statistic from the U.S. Bureau of Mines shows that an average person consumes a total of 331 kg of zinc during his or her lifetime. The low melting point of zinc makes it an ideal casting material. Zinc castings are very common in our daily life: the material under the surface layer of door handles, faucets, electronic components, etc. Zinc is extremely resistant to corrosion, a property that gives it another fundamental function, namely as a surface coating material for steel. In addition to these functions, zinc is also an alloy material for the synthesis of brass together with copper. Its corrosion resistance is not only used in the surface coating of steel – it also helps to strengthen our human immune system. Material properties: health care, corrosion resistance, excellent castability, outstanding corrosion resistance, high strength, high hardness, inexpensive raw materials, low melting point, creep resistance, easy to form alloys with other metals, health care properties, brittle at room temperature, ductility around 100 degrees Celsius. Typical use: Electronic product components. Zinc is one of the alloy materials used to form bronze. Zinc also has clean and hygienic properties and is resistant to corrosion. In addition, zinc is also used in roofing materials, photo engraving plates, cell phone antennas and shutter devices in cameras. 4. Cast Iron Cast iron has such a large and wide range of uses, mainly because of its excellent fluidity and its ease of casting into various complex forms. Cast iron is actually the name of a mixture of several combinations of elements, which include carbon, silicon and iron. The higher the content of carbon in it, the better its flow characteristics during the casting process. Carbon is found here in the form of both graphite and iron carbide. The presence of graphite in cast iron gives the sewer cover excellent wear resistance. Rust generally appears only on the topmost layer, so it is usually polished off. In spite of this, there are also special measures to prevent rusting during the casting process, i.e. a bituminous coating is added to the surface of the casting, which penetrates into the fine pores of the cast iron surface, thus preventing rusting. The traditional process of producing sand casting materials is now used by many designers in other, newer and more interesting fields. Material properties: excellent flowability, low cost, good wear resistance, low solidification shrinkage, very brittle, high compressive strength, good machinability. Typical uses: cast iron has a history of hundreds of years of application, involving construction, bridges, engineering components, household, and kitchen utensils and other fields. 5. Stainless steel Stainless steel is an alloy made by incorporating chromium, nickel and some other metal elements in steel. Its rust-free properties are derived from the chromium composition of the alloy, chromium in the surface of the alloy formed a layer of firm, self-healing chromium oxide film, the film is invisible to our naked eye. The ratio of stainless steel to nickel that we usually refer to is generally 18:10. At the beginning of the 20th century, stainless steel began to be introduced as a raw material into the field of product design, and designers developed many new products around its toughness and corrosion resistance properties, covering many areas that had never been covered before. This series of design attempts were very revolutionary: for example, sterilized and reusable equipment first appeared in the medical industry. Stainless steel is divided into four main types: austenitic, ferritic, ferritic-austenitic (composite), and martensitic. The stainless steel used in household products is basically austenitic. Material characteristics: health care, anti-corrosion, fine surface treatment, high rigidity, can be formed by a variety of processing processes, more difficult to carry out cold processing. Typical uses: austenitic stainless steel is mainly used in household products, industrial piping, and building structures; martensitic stainless steel is mainly used to make knives and turbine blades; ferritic stainless steel is corrosion resistant and is mainly used in durable use washing machines and boiler parts; composite stainless steel has stronger corrosion resistance, so it is often used in aggressive environments.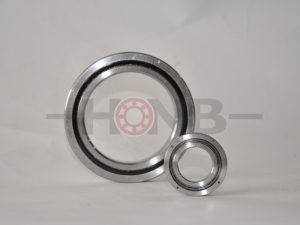 We have rich experience on precision bearing manufacturing and are ranked NO.1 in China and NO.3 all over the world.
We can tailor the overall solution for the use of precision bearings.
HONB– Accountability & Innovation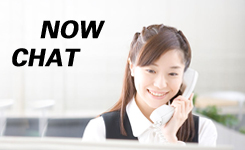 Tel:

86-379-63086182

Fax:

86-379-63086182

E-mail:

bearing20@hyzcgroup.com

Skype:+8615236685001

Address:

Chuangye Road, Konggang Industrial cluster district, Luoyang city, Henan province, China