Types and functions of oil seals
Oil seal can be divided into various forms and different names according to sealing role, characteristics, structure type, working condition and sealing mechanism. According to the classification of shaft rotating speed, oil seal can be divided into low speed oil seal (less than 6m/s) and high speed oil seal (more than 6m/s). According to the pressure that the oil seal can withstand, it can be divided into normal pressure oil seal and pressure resistant (more than 0.05Mpa) oil seal. According to the structure and sealing principle of the oil seal, it can be divided into standard oil seal and power return type oil seal. In addition, according to the classification of oil seal component material, it can be divided into oil seal with skeleton and oil seal without skeleton; oil seal with spring and oil seal without spring. Labyrinth type oil seal: The clearance between labyrinth type oil seal and shaft can not be too big or too small, the clearance is too small to wear the shaft, too big to leak oil, and because the seal is fixed on the shell and the shaft is relatively fixed, it can not adapt and compensate the floating of the shaft, the shaft vibration will wear the gap of the oil seal more and more, and eventually lead to oil leakage. Rubber skeleton oil seal: rubber skeleton oil seal by the metal skeleton wrapped with rubber, the inside of the seal surface in order to effectively float together with the coaxial, a spring, although to overcome the lack of labyrinth seal can not float with the shaft, but will produce wear on the shaft, itself will also wear, and after reaching a certain level will lead to oil leakage. Felt oil seal: Felt oil seal is processed on the bearing cover with a "V" groove and sealed by its own elasticity on the shaft, but it is easy to inhale tiny particles so that the felt loses elasticity and cannot compensate for the vibration of the shaft, leading to failure and oil leakage.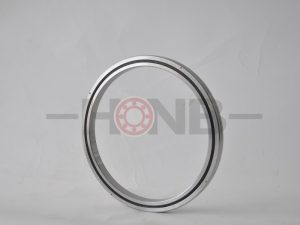 We have rich experience on precision bearing manufacturing and are ranked NO.1 in China and NO.3 all over the world.
We can tailor the overall solution for the use of precision bearings.
HONB– Accountability & Innovation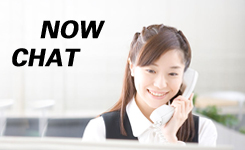 Tel:

86-379-63086182

Fax:

86-379-63086182

E-mail:

bearing20@hyzcgroup.com

Skype:+8615236685001

Address:

Chuangye Road, Konggang Industrial cluster district, Luoyang city, Henan province, China