Xu Xin, deputy director of the Standing Committee of the Municipal People's Congress, went to HONB for research
On the morning of July 29, Xu Xin, deputy director of the Standing Committee of the Municipal People's Congress, visited Luoyang Hongyuan Bearing for research, Zhang Tianfei, director of the Supervision and Judicial Work Committee of the Municipal People's Congress, and Wei Shuhong, deputy director of the Bureau of Industry and Information, participated in the research. Director Xu and his party successively viewed the production and processing workshop, assembly workshop and production scheduling center of Hongyuan Bearing. General Manager Wu Qiaoling reported on the market share of Hongyuan Bearing products, production and operation, information construction, talent situation, development plan for the next three to five years, and the construction of new factory expansion project. The two sides discussed in depth on the relocation and transformation, industrial upgrading and other issues, our company insists on taking the line of specialization, on the basis of the three main products, with the concept of "one meter wide, one kilometer deep" for research and development innovation, and constantly explored a variety of types of high precision bearings totaling 11 series, and positioned it as the key direction of future development, to To achieve the deep development of high-end equipment parts. Director Xu and his party highly praised Hongyuan's independent innovation ability, attention to talent, and fine work in advantageous fields. Hongyuan bearing replica of the rotatable ice pier pier snow Rong Rong, combined with the Tang Dynasty culture and Hongyuan bearings, a line of people showed a relaxed smile. In the production site, director Xu detailed understanding of HongYuan site 6S situation, the development in recent years, product development and processing capacity; in the scheduling center before the MES information LED screen, director Xu listened carefully to the HongYuan process minister Zhao Shuo on the HongYuan nearly four years of the first, second and third phase of the information construction report. Director Xu said that HongYuan has such a perfect information construction and standardized management system, which fully reflects that HongYuan is an enterprise of continuous exploration and innovation. Director Xu encouraged the enterprise technical research and development personnel to pay attention to learning and upgrading, cherish the opportunity and give full play to their talents; encouraged the enterprise to ride on the wave of bearing industry development, continuously improve the core competitiveness of the enterprise, grow continuously and help Luoyang economic development.
We have rich experience on precision bearing manufacturing and are ranked NO.1 in China and NO.3 all over the world.
We can tailor the overall solution for the use of precision bearings.
HONB– Accountability & Innovation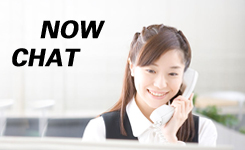 Tel:

86-379-63086182

Fax:

86-379-63086182

E-mail:

bearing20@hyzcgroup.com

Skype:+8615236685001

Address:

Chuangye Road, Konggang Industrial cluster district, Luoyang city, Henan province, China