Deputy Secretary of Luoyang Municipal Committee and Mayor Xu Yixian and his party visited the construction site of the new HONB plant
In the afternoon of July 16, Xu Yixian, deputy secretary of Luoyang Municipal Committee and mayor, and his party visited the site of Hongyuan Bearing's "new intelligent manufacturing project with an annual output of 2 million sets of high-end precision bearings". Zhou Shuzhou, Chairman of Hongyuan Bearing, received them warmly.
Zhou Shuzhou introduced to Mayor Xu and his party the planning and latest progress of the construction of the new factory of Hongyuan Bearing. The main framework of production workshop and office building has been completed, and the decoration work has been started, involving the pipeline laying, informationization and intelligence of the factory. The new factory realizes "side production, side construction" mode, currently stationed in 32 sets of production equipment and a salt quenching heat treatment production line, the rest of the production lines and equipment are on the way, the work is carried out smoothly according to the original plan. After listening to the report in detail, Mayor Xu gave full affirmation to the achievements of the new construction project of Hongyuan Bearing Intelligent Manufacturing. At the scene, Mayor Xu carefully inspected the planning layout, construction progress, and asked in detail about the leading industries, chain support and other situations. He encouraged the enterprise to play the technical advantages, to seize the strategic opportunity of the municipal government to implement the "industrial city", to promote the quality and efficiency of the industry, and to plant new advantages for the high-quality development of the local economy.
Zhou Shuzhou said that Hongyuan Bearing will always promote the project construction with "high starting point, high standard and high quality", give full play to the advantages of science and technology innovation, strive to achieve new breakthroughs in equipment modernization, manufacturing intelligence and green development, accelerate the pace of industrial transformation and upgrading, improve quality and efficiency, and add bricks and mortar to the development of Luoyang city economy.
We have rich experience on precision bearing manufacturing and are ranked NO.1 in China and NO.3 all over the world.
We can tailor the overall solution for the use of precision bearings.
HONB– Accountability & Innovation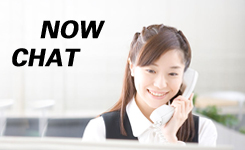 Tel:

86-379-63086182

Fax:

86-379-63086182

E-mail:

bearing20@hyzcgroup.com

Skype:+8615236685001

Address:

Chuangye Road, Konggang Industrial cluster district, Luoyang city, Henan province, China