Analysis of common lathe spindle support knowledge
1. Bearing combination design As shown in the figure is the support structure of an ordinary lathe spindle. The front support is a fixed end. It consists of a double-row cylindrical roller bearing with a tapered hole and two one-way thrust ball bearings. Two one-way thrust ball bearings bear axial loads in two directions respectively, and adopt spring constant pressure preloading to eliminate bearing clearance. Double row cylindrical roller bearings bear radial loads. They can move on the journal through the tapered hole to adjust the radial clearance of the bearing, and can achieve radial preload to improve the rigidity of the main system. The rear support uses a double-row cylindrical roller bearing with a tapered hole. The inner ring and roller move relative to the outer ring to adapt to the thermal expansion and elongation of the shaft. The clearance can be adjusted and preloaded. This lathe spindle uses the front support near the working end as a fixed end to bear axial loads in two directions, so other parts of the shaft are not affected by axial loads. Both supports use double-row cylindrical roller bearings with tapered holes, which can achieve radial preload, so the shaft support stiffness is relatively large. The clearance of each bearing can be adjusted, so the rotation accuracy of the shaft is relatively high. 2. Cooperation and installation Since the outer ring of the cylindrical roller bearing is subject to local loading, the machining accuracy of the housing hole should be set to K6 level. The thrust bearing must be closely matched with H5 level accuracy, and the fit between the housing hole and the thrust bearing should be processed to H6 level accuracy. 3. Lubrication and sealing The lathe spindle support is lubricated by circulating oil. If gear lubricating oil is used directly to lubricate the bearings at the same time, a filtering device should be installed. Lathe spindle sealing. Generally, a "W" shaped gap sealing device is used. When the rotational speed is high, contact sealing should not be used to prevent the frictional heat generated by the sealing ring from spreading and affecting the machining accuracy of the machine tool.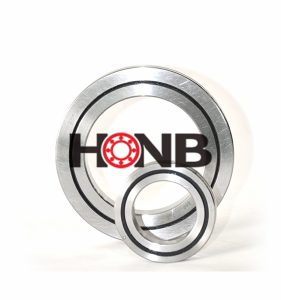 We have rich experience in precision bearing manufacturing and are ranked NO.1 in China and NO.3 all over the world.
We can tailor the overall solution for the use of precision bearings.
HONB– Accountability & Innovation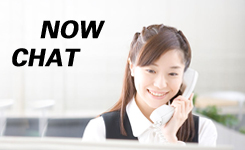 Tel:

86-379-63086182

Fax:

86-379-63086182

E-mail:

bearing20@hyzcgroup.com

Skype:+8615236685001

Address:

Chuangye Road, Konggang Industrial cluster district, Luoyang city, Henan province, China