Tips for distinguishing true and false bearings
Bearings are important "joints" of mechanical equipment. Once counterfeit product bearings are purchased, it will cause great harm to the mechanical equipment. If a large mechanical equipment is repaired because of counterfeit bearings, the loss during the period will be at least nearly one million. In order to let Everyone has a better understanding of counterfeit bearings. Based on this understanding, the editor will share the main characteristics of counterfeit bearings and the methods of bearing fraud, as well as tips on how to distinguish real and fake bearings. I hope it will be helpful to everyone. 1. Characteristics of counterfeit bearings 1. The appearance is basically the same as the real thing, but I don't know whether its carrying capacity, limit speed, etc. are consistent with the purpose. 2. In order to reduce manufacturing costs, there is no requirement for accuracy. 3. In order to reduce the price, low-quality bearing steel materials are used. 4. Improper packaging, transportation and handling methods will have a negative impact on the accuracy of bearing products. 2. The impact of counterfeit bearings 1. Short service life. Bearings will be damaged in advance during use, directly increasing the company's budget and causing economic losses. 2. Dangerous accidents easily caused by counterfeit bearings. Counterfeit bearings are highly damaged, causing the machinery to suddenly rotate abnormally, stop suddenly, or become hot and catch fire. 3. Disrupt the relationship between purchasing and distribution in the bearing market. In the face of interests, mutual trust is destroyed, resulting in difficulty in distinguishing bearing manufacturers and distrust among users. 3. There are 8 main fraud methods in bearings 1. Use iron or carbon steel to make bearings (hardness is not enough) and repair scrap bearings (precision is not enough). 2. Label inferior bearings and bearings from small manufacturers with the trademarks of large manufacturers, and counterfeit the internal and external packaging and certificates of products from famous large manufacturers. 3. Pretend to be users, dealers, agents of well-known manufacturers, or even fake manufacturers' spot stores. 4. Use defective bearings as genuine bearings. 5. Pretend ordinary bearings as bearings with high precision levels. 6. Good goods are mixed with fake goods. 7. Fake goods are sold at genuine prices, genuine goods are sold at high prices, and fake prices are used. 8. If you want cheap goods, give fake goods; if you want good quality, give genuine goods. 4. Tips for distinguishing true and false bearings 1. Outer packaging and certificate of conformity a. Is the outer packaging clear? Under normal circumstances, genuine brands have their own dedicated designers to design the outer packaging, and arrange factories with qualified production conditions for production. Therefore, the packaging is very clear from lines to color blocks. vague. b. Is the certificate standardized? 2. Steel stamping aThe brand name, label, etc. will be printed on the bearing body. b The fonts of domestic steel stamps are very small. Most genuine products are laser etched, and the characters are embossed before the bearings have been heat treated. Therefore, although the fonts are small, they are deeply concave and very clear. The fonts on counterfeit products are not only blurry, but also float on the surface due to rough printing technology. Some of them can even be easily erased by hand. c In general domestic bearings or imitation bearings, the steel stamps are protruding or recessed on the bearing surface. 3. Overall situation a. Whether there is appearance quality, poor processing quality, and obvious circular runout. The bearing is a type of precision mechanical product, and the surface roughness must be below 1.6. b. Are there any turbid oil stains? Domestic bearings tend to leave thick oil stains, which are sticky when held in the hand and have a distinct smell of anti-rust oil. There is almost no trace of anti-rust oil on the imported bearings. 4. Metallic luster Whether the bearing is of high quality depends on the level of steel material and heat treatment. a Bearing chamfers are no longer polished after heat treatment. Genuine chamfers are quite smooth and have a gray metallic luster. There are two types of defective goods, one is fake made from domestic bearings with better quality, the chamfers are also very smooth, but the color is not gray metallic luster; the other is fake made from domestic small factories, the chamfers are It is not smooth, has scratches, and is not shiny. b Bearing steel is divided into six categories: high carbon chromium bearing steel, chromium-free bearing steel, carburized bearing steel, stainless bearing steel, medium and high temperature bearing steel and antimagnetic bearing steel. ●If rust spots are found, there is something wrong with the material. ●If serious collision marks are found, there is something wrong with the material. ●If there are balls or the rollers are not thick enough, the manufacturer may have cut corners. 5. Listen to the sound Hold the inner sleeve of the bearing with your left hand, turn the outer sleeve with your right hand to rotate, and listen for any noise. Since the production conditions of most counterfeit products are backward, they will make noise when rotating. Completely manual workshop-style operation, impurities such as sand will inevitably be mixed in during the production process and hidden in the bearing body, so it will make noise when rotating. This is the biggest difference from genuine brands that strictly implement production standards and operate with machines.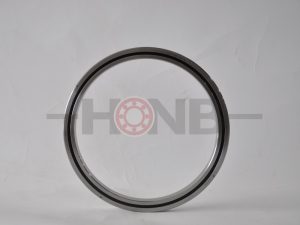 We have rich experience in precision bearing manufacturing and are ranked NO.1 in China and NO.3 all over the world.
We can tailor the overall solution for the use of precision bearings.
HONB– Accountability & Innovation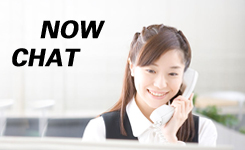 Tel:

86-379-63086182

Fax:

86-379-63086182

E-mail:

bearing20@hyzcgroup.com

Skype:+8615236685001

Address:

Chuangye Road, Konggang Industrial cluster district, Luoyang city, Henan province, China