Sliding bearing shim material performance characteristics
As the contact part between the sliding bearing and the journal, the shaft shingle is shaped as a tile-like semi-cylindrical surface, which is very smooth. It is generally made of wear-resistant materials such as bronze, friction reducing alloy, etc. In special cases, it can be made of wood, engineering plastic or rubber. Bearing in the process of use, shaft shingles also play a big role, its shaft shingle material use performance has certain characteristics, the following shares the relevant knowledge. Shaft shingle material performance characteristics are mainly the following. 1, friction reduction: material vice has a low coefficient of friction. 2, wear resistance: the anti-wear performance of the material, usually expressed in terms of wear rate. 3, anti-bite stickiness (gluing): the material's heat resistance and anti-adhesive properties. 4, friction compliance: the material through the surface elastoplastic deformation to compensate for the bearing sliding surface initial fit poor ability. 5、Embedding: material to accommodate hard particles embedded in the bearing sliding surface to reduce the occurrence of scratches or abrasive wear performance. 6, abrasion: shaft tile and journal surface after a short period of light load operation, the formation of mutually compatible surface shape and roughness of the ability (or nature). 7, in addition there should be sufficient strength and corrosion resistance, good thermal conductivity, technology and economy. Sliding bearing shingle material type. Commonly used shaft tile materials are: metal materials, non-metallic materials and powder metallurgical materials Shaft tile metal materials are generally used bearing alloy (pasteurized alloy, white alloy) is an alloy composed of tin, lead, antimony, copper, etc.; copper alloy, which is mainly divided into two categories of bronze and brass; cast iron has ordinary gray cast iron, ductile iron, etc.. Shaft tile non-metallic materials are plastic, hardwood, rubber, etc., of which plastic is used the most Powder metallurgical materials for shaft shingles are made of copper, iron, graphite and other powders by pressing, sintering the porous shaft shingle material.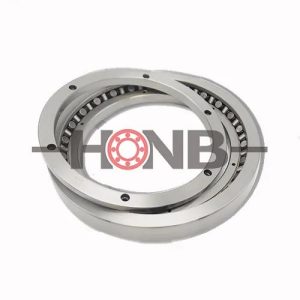 We have rich experience on precision bearing manufacturing and are ranked NO.1 in China and NO.3 all over the world.
We can tailor the overall solution for the use of precision bearings.
HONB– Accountability & Innovation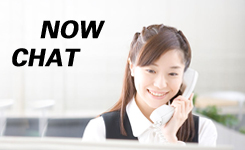 Tel:

86-379-63086182

Fax:

86-379-63086182

E-mail:

bearing20@hyzcgroup.com

Skype:+8615236685001

Address:

Chuangye Road, Konggang Industrial cluster district, Luoyang city, Henan province, China