LYZC attends EMTE-EASTPO in SHANGHAI
EMTE-EASTPO was held in SNIEC between July 14, 2014 -July 17, 2014. LYZC attends it as an exhibitor. LYZC attends this exhibition as the manufacturer of CNC machine tool parts.
Many world-renowned CNC machine tool manufacturer attends this exhibition such as DMG, QCMT&T(QINCHUAN Machine Tool Group Co., Ltd), SMTCL(Shenyang Machine Tool Co., Ltd) and GSK(GSK CNC EQUIPMENT CP.,LTD). LYZC has provided the high precision rotary table bearings for these companies for many years and plays a very important role.
As a professional manufacturer founded in 2005, LYZC is the first manufacturer of YRT series rotary table bearing and crossed roller bearing in China. After 10 years technological innovation and accumulation, LYZC is the largest manufacturer of YRT series rotary table bearing manufacturer in China now. LYZC is committed to" Good Faith and Innovation". It is our legacy to design and manufacture the products of the highest value and quality. This is who we are and how we wish to be perceived by our customers.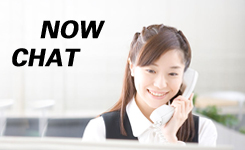 Tel:

86-379-63086182

Fax:

86-379-63086182

E-mail:

bearing20@hyzcgroup.com

Skype:+8615236685001

Address:

Chuangye Road, Konggang Industrial cluster district, Luoyang city, Henan province, China